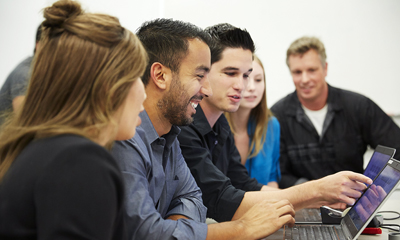 Innovation knows no boundaries
Illumina is improving human health by unlocking the power of the genome. As a global leader in genomics, our sequencing and array technologies are fueling groundbreaking advancements in life science research, translational and consumer genomics, and molecular diagnostics. Our mission is everything to us. We are deeply passionate about what we do because we know we are solving problems that really matter.
By identifying genetic similarities and differences across genders, age groups, ethnicities, and individuals, we can all gain a better understanding of how to prevent, treat, and cure illness.
What we are doing at Illumina is challenging, but it's worth it because we are improving the future for humanity. Our people and technology change lives by pioneering advancements in life sciences, oncology, reproductive health, agriculture, forensic genomics, and much more. We are honored and excited that you are interested in our mission, and we are thrilled you are exploring career possibilities at Illumina.
Innovation knows no boundaries, which is why you can find Illumina locations worldwide. California is home to the majority of our employees, with about 65% of our global workforce located in San Diego and the Bay Area. We also have a large presence in the UK and Singapore, with other growing offices across the globe in Europe, Asia, and the Americas.
Providing world-class benefits is critical in helping us shape the future of human health because brilliant people who deliver unparalleled performance warrant the best. While benefits vary by country, we provide our employees with an array of programs that rivals others in our industry.