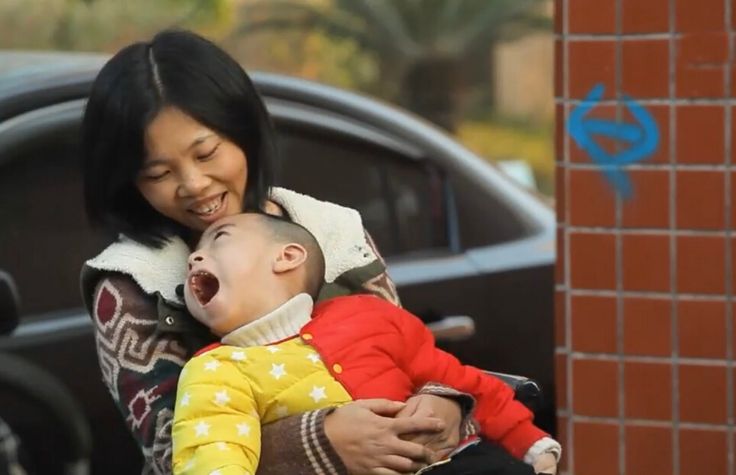 26 February 2020
Of all the potential applications for genomic sequencing, helping children with rare and undiagnosed genetic diseases (RUGD) may be the most profound. These children often have heartbreaking conditions that nobody fully understands. In some cases, only whole genome sequencing (WGS) can solve these medical mysteries.
That's why Illumina is committed to expanding WGS for RUGD children in China. We are working with several hospitals, the Chinese Medical Geneticists Association (CMGA) and other organizations to produce more data and accelerate adoption to help as many kids as possible.
"We wanted him to grow-up like a tree, strong and healthy. So, we named him Shubao, which translates into 'Tree Baby.'"
So far, the network has recruited seven hospitals, tested 54 families and produced genetic answers for 10 children. One of these is "Shubao," which translates to Tree Baby in Chinese.
Born in 2012, Shubao suffers from hypertonia, which stiffens his muscles, making it difficult to move. Shubao had difficulty eating and often woke up crying. He generally slept only two or three hours a night. His condition inspired the nickname. "We wanted him to grow-up like a tree, strong and healthy," said Shubao's mom, Zhang Huifang. "So, we named him Shubao," which translates into "Tree Baby."
For seven years his parents visited every medical specialist they could find. There was an obvious genetic anomaly but microarrays and whole exome sequencing failed to find it.
Finally, in March 2018, Shubao's mom learned that Dr. Yongguo Yu, Program Principal Investigator at the Shanghai Institute for Pediatric Research at Xin Hua Hospital, was conducting WGS studies for RUGD kids.
Sequencing Shubao showed he had lactic acidosis from a mutation in his PDHX gene. Because the mutation was caused by a heterozygous mutation, which is specific to having two indels (insertions or deletions), the previous less comprehensive genomic testing could not find it.
Dr. Yu and others developed a cocktail treatment for Shubao, and he showed almost immediate improvement. His muscles relaxed, he slept more and he started eating. His parents could also rest easier.
Illumina believes that Shubao is but one example of the many children who will benefit from widespread WGS.
However, there are still many hurdles to overcome. Some physicians in China are hesitant to use WGS because they lack experience with genetic counseling, have limited access to bioinformatics tool to analyze WGS data, or want to see more evidence around efficacy.
Illumina's China team is working hard to answer these concerns and increase adoption. The partnerships with Chinese hospitals, the CMGA, March of Dimes and other organizations will generate more evidence and educate physicians to help them get more comfortable with WGS.
The project has grown rapidly, bringing experts together, publishing results and establishing new collaborations to expand WGS to hospitals throughout China. Ultimately, we want to build enough confidence in WGS to boost adoption, so that we can help more kids like Shubao.