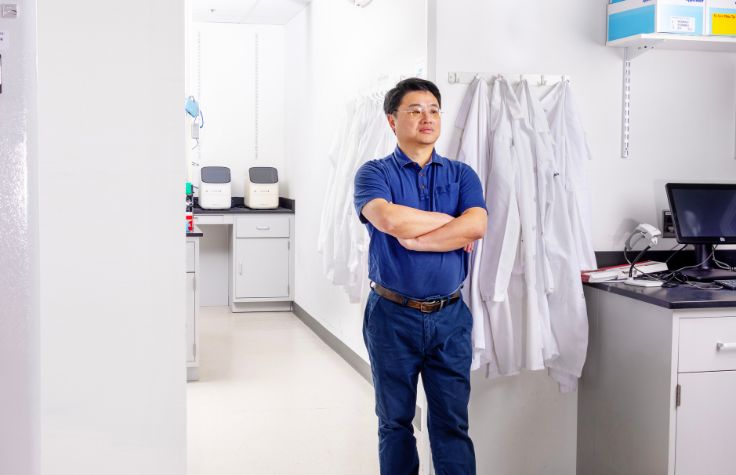 9 February 2023
What role does RNA play in regulating fat deposits? Which transcription factors affect insulin resistance and halt cancer progression? What is the viral load in one country's estuarine and coastal waters? Researchers posing such questions turn to Admera Health, a laboratory that provides genomic and bioinformatic services. Admera works with thousands of customers across the world—biotech, biopharma, and pharmaceutical companies; universities and university hospitals; nonprofit institutions—whose projects focus on human, animal, and plant health.
Forming a combination of "advanced molecular era" for its name, Admera Health spun off from Genewiz in 2014 and occupied the clinical space for a few years, providing lab services to healthcare providers looking for insight into how to better treat their patients. Since 2015, Admera has doubled down on sequencing laboratory work in biopharma, mostly at a research level, wielding its strength in science and next-generation sequencing (NGS) expertise. It has retained its CLIA and CLEP certifications and CAP accreditation, which, together with its clinical experience, give Admera an advantage when it comes to maintaining the highest quality care standards and providing guidance to customers.
"We're a small company but we use many automated liquid handlers, and a lot of cutting-edge technology to improve efficiency and service quality," says Yun Zhao, company CEO and board member. "The lab itself can hold 70 to 80 people and we've optimized our processes to fully utilize the entire space but with room to continue to scale up."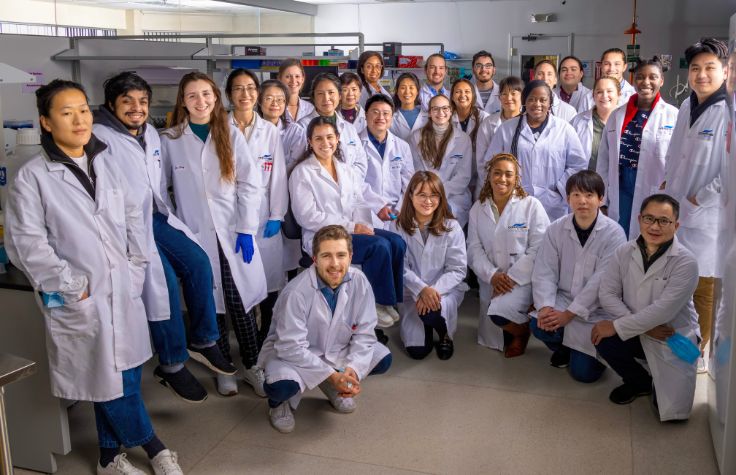 No limit
Admera begins each project by sitting down with the client to understand their goals—whether it's pushing research toward a clinical trial or helping a biotech company develop drug therapies or drug screenings. Next, they strategize on design.
Admera works with all major cancer centers in the US, top pharma companies, and several Ivy League universities. To accommodate such A-list customers and the large volumes of genomic data they entail, they often employ Illumina BaseSpace Sequence Hub. In fact, Admera securely stores copies of its sequencing data in several different places—including BaseSpace Sequence Hub on Amazon Web Services and on a large internal server for long-term storage.
"Storage is very important," says Zhao, "especially when the timeline for a project can span several years. We may deliver analysis and interpretations and then, years later, the customer will ask for additional information."
Zhao's favorite projects are ones that they take from A to Z. "I get very excited about those," he says, reminiscing about one for an animal health client that included compiling a gene list, designing a panel, and processing canine tissue samples.
In addition to library prep and sequencing, Zhao is proud of Admera's strong bioinformatics team, which must parse through massive amounts of data. PhD-level scientists work together to analyze and annotate the data in order to provide meaningful analysis to customers performing academic research, pharmaceutical studies, and biotech product research.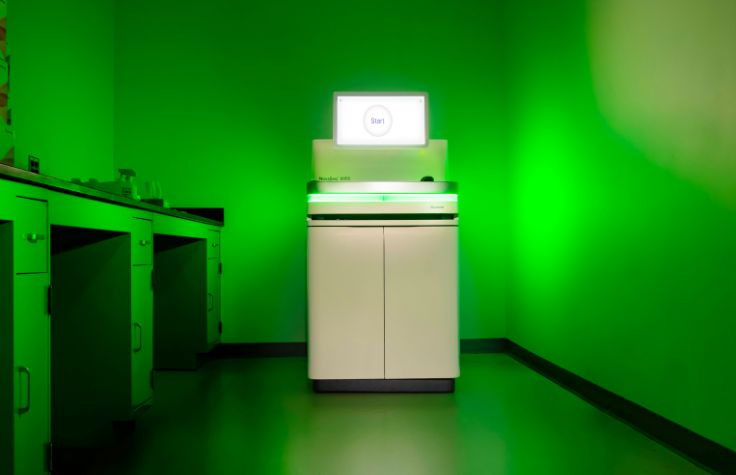 And of course, the key to doing a job well is having the right tools: When they onboarded the Illumina NovaSeq 6000, Zhao remembers with a smile, "we placed the order, and within weeks, the first run happened. Illumina did a fantastic job; we were able to put our first batch of samples on the sequencer within 10 days, and our customers already feel the difference. There has been improvement in the turnaround time, the sequencing capacity, and the quality. The high throughput really gives our team immediate access to all the data, which means we can help more with companies that are doing biomarker discoveries and drug screenings. We can have the answers for them much more quickly."
Last fall, Admera placed an order for Illumina's newest sequencer, the NovaSeq X Plus, the week it was announced at the Illumina Genomics Forum. "This sequencer is really important for us. It is definitely going to help us grow our business," says Zhao.
"As a company, we've always been growing organically," adds Jeff Mitchell, vice president of corporate affairs. "This is the first time that we're proactively making that investment in ourselves. Even though we're a small company, we're still punching above our weight. Because of our knowledge and the focus on the advanced technologies, we've been able to push the boundaries of our capabilities."