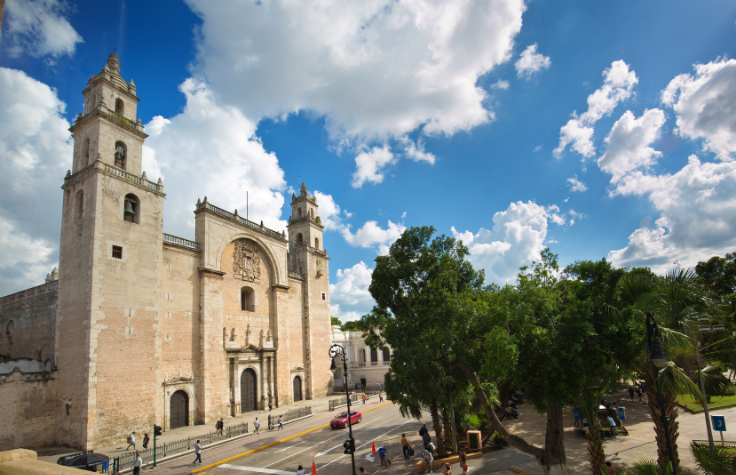 27 July 2021
"Last month, we had the biggest peak [of positive COVID cases] since the pandemic began," says Dr. Adrian Alejandro Ceballos López, Medical Director of Biomédicos de Mérida. Biomédicos is the only lab that has adopted sequencing for clinical applications in the southern part of Mexico, an area characterized by extreme economic disparities. But until the new Illumina COVIDSeq™ Assay was launched this month, they had not yet sequenced the SARS-CoV-2 virus. Biomédicos is one of the first customers in the world to use the 96-sample assay. Within days of receiving the kit, they have sequenced 21 samples and found 15 Gamma and three Alpha variants in the area.
In the state of Yucatán, there is a sizeable population of retired ex-pats from the US and Canada, as well as tourists visiting Mérida and nearby Cancún. Ceballos López wondered if tourists might be bringing in variants. "I felt there was a big probability that we had the Alpha or Delta variant in the area. Right now in Mexico there is no mandatory COVID test to enter the country. It is still mandatory to wear a mask." Now that he can sequence SARS-CoV-2, he will be able to identify the source.
"Our elderly population has already received the complete vaccination, but people ages 40 to 60 have only received the first dose. We need sequencing because we are observing an easy spreading of the virus and younger patients with more severe disease."
Biomédicos was eager to launch sequencing to detect SARS-CoV-2 in their region. The lab serves the southeastern tip of Mexico, which includes Yucatán, Chiapas, Tabasco, Campeche, Quintana Roo. The lab also provides services to the neighboring country of Belize.
Having purchased an Illumina MiSeq™ for Hematology-Oncology in late 2020, Ceballos López is excited to use the new COVIDSeq™ Assay, which allows small labs to participate in surveillance. The COVIDSeq Assay kit provides reagents to prep up to 96 samples for sequencing on the MiSeq™, MiniSeq™, and iSeq™ 100 Systems, a more manageable alternative to the 3,072 samples on the NovaSeq™ 6000 or even 384 samples on the NextSeq™ 500/550/550Dx/2000.
"We will be able to identify the variants of clinical significance, and maybe a new one," says Ceballos López.
Today, there are more than 191 million COVID-19 cases reported worldwide. Many countries are sequencing their positive cases and reporting variants to support public health management. But most of the existing genomic data comes from large genomic centers where labs have the capacity for high-throughput sample processing, and countries with limited resources to invest in high-throughput sequencers have low submissions to COVID surveillance networks.
The COVIDSeq Assay provides low- and mid-throughput labs access to de-centralized surveillance at a smaller scale, to sequence and identify viral variants that can help public health agencies to manage the COVID-19 pandemic. Increasing surveillance for detection of emerging and prevalent variants is critical to the global efforts to control the virus.
For information on our new 96-sample COVIDSeq Assay for the MiSeq, MiniSeq, and iSeq 100 systems, click here.
To learn more about COVIDSeq for the NovaSeq 6000 and NextSeq 500/550/550Dx/2000, click here.
To read about identifying and tracking infectious disease threats, click here.