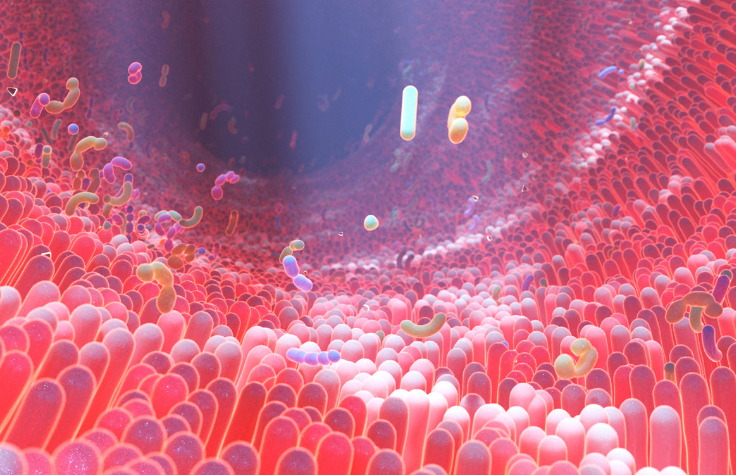 3 June 2021
What can a community of tiny single-cell organisms living inside our bodies reveal about mental health, Parkinson's disease, nutrition, and sleep? How can next-generation sequencing (NGS) support the future of microbiology research?
Illumina and Microba Life Sciences have launched a new partnership to advance our understanding of the human gut microbiome in human health and disease. The partnership will bring together Illumina's revolutionary NGS tools and Microba's high-quality proprietary gut microbiome analysis platform to generate the accurate metagenomic data that researchers require to fuel new discoveries.
Microbiomes are communities of microorganisms (or microbes) that inhabit a particular environment—like the human body. These microbes, which include bacteria, viruses and fungi, contain information about health and evolution that are waiting to be unlocked. Microbiome profiles have been associated with a wide range of human disease conditions, and can be used as diagnostic and prognostic markers.
"The partnership would further accelerate the adoption of gut microbiome profiling for research into human disease," said Blake Wills, Chief Executive Officer of Microba. "There remains huge potential for research to enhance our understanding of the role the gut microbiome plays in health and disease states."
There remains huge potential for research to enhance our understanding of the role the gut microbiome plays in health and disease states.
A human microbiome can consist of as many as 100 trillion microbial cells, with most of this being bacteria in the gut. Recent advances in sequencing tools and cost efficiency have enabled researchers to undertake higher volumes of sequencing. Illumina technology, such as NGS-based whole-genome sequencing (WGS), will allow microbiology researchers to sequence hundreds of organisms with the power of multiplexing—processing data faster and at larger volumes than ever before.
Currently there are over 1,000 ongoing clinical trials focused on the microbiome. Evidence for specific microbiome profiles as diagnostic biomarkers will be established in the coming years. This will move microbiome profiling from research and direct-to-consumer applications to the clinical arena.
"The Illumina and Microba partnership could rapidly deliver insights and the accessibility of gut microbiome analysis," said Gretchen Weightman, Vice President and General Manager of Illumina Asia Pacific and Japan. "With genomic sequencing at the forefront of understanding human health, the partnership will aim to explore and demonstrate potential applications of gut microbiome profiling by combining Illumina's established credibility and global reach in NGS with Microba's progressive analytical services."
Microba's proprietary workflow has already generated exciting results for their flagship genomics project on Inflammatory Bowel Disease. Currently, the team at Microba has identified, cultured and functionally characterized novel organisms that are strongly correlated with the disease. With such promising results, Microba recently confirmed Phase 1 clinical trials will be commencing in 2022.
With many more worthwhile and groundbreaking studies in the pipeline, it's expected that the partnership will increase the uptake of high-quality microbiome research to enable new discoveries.
Illumina is committed to accelerating microbial breakthroughs, read more here.