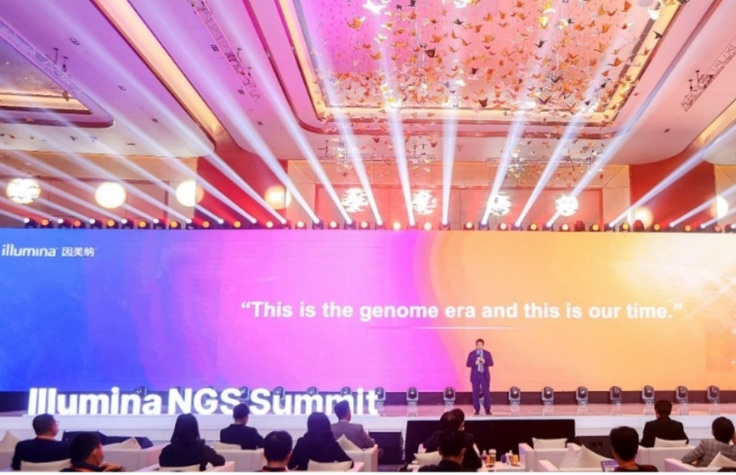 21 November 2022
This year marked the first time the Nobel Prize in Physiology or Medicine was awarded to a geneticist, for discoveries about human evolution. This exemplifies the growing importance of genomics in academia, industry, and society at large. Despite the economic downturn in recent years, genetic sequencing is one of the fastest-growing sectors of the global biopharma and health care business—and the Chinese market in particular shows great potential for development, fueled by substantial need.
According to the South China Morning Post, the Chinese DNA sequencing market was worth about 7.2 billion yuan (US 1.02 billion) in 2021 and is forecasted to grow to ¥18.3 billion in 2022. That's much faster than the global market, which is expected to expand at a compound annual growth rate of 11.4% from 2020 to 2027. Also, consider that the Foreign Investment Law, implemented in 2020, has created a more favorable environment for market access; the Chinese government's most recent Five-Year Plan for Bio-economic Development identified genomics and biotechnology as an area of key priority for scientific research; and the country's universal health care policy emphasizes disease prevention. This combination of factors creates an undeniable incentive for the gene sequencing industry to invest and prosper in China.
At the company's inaugural genomics forum in October, Illumina CEO Francis deSouza said, "This is the genome era. This is our time, and this is the moment." Illumina has been proactively fostering the industry's growth in China by accelerating the introduction and launch of new products and technologies, like the NovaSeq X series— Illumina's highest-throughput, highest-capacity, and most sustainable sequencing platform—which made its Asian debut at the fifth annual China International Import Expo (CIIE) in Shanghai earlier this month.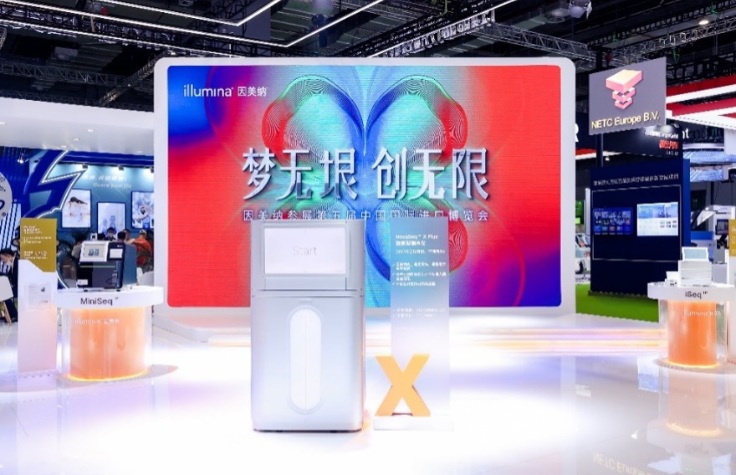 Every year, CIIE serves as an important link connecting the Chinese market with multinational corporations, providing a stage for them to demonstrate cutting-edge technologies and invite collaboration, and the news that NovaSeq X dramatically reduces the cost of sequencing a human genome to $200 attracted extensive interest: Illumina signed seven intentional contracts with domestic customers in China on the first day of the expo alone, and five more followed by the event's end. These agreements have the potential to facilitate more insights in large-scale population-based cohort studies, modern agricultural applications, multi-omics, and more.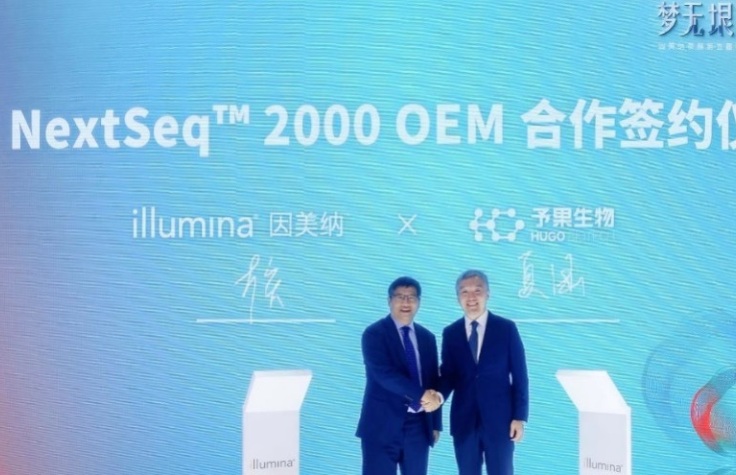 Furthermore, launching high-quality applications in China substantially contributes to closer and more open cooperation with industry partners there—for example, the NextSeq 2000 original equipment manufacturer (OEM) partnership that Illumina announced with Hugo Biotech at the event. "Through this innovative partnership, we can jointly speed up the localization of cutting-edge products, and more hospitals in China will have it launched soon," said Xia Han, Hugo Biotech's founder and CEO. "This will facilitate more efficient and convenient solutions for precision medicine, thereby benefiting more people."

The connections made at CIIE will continue bearing fruit in the years to come. Illumina's cooperative partnership with business partner Shanghai Dunwill Medical Technology Development, with an aim to further collaborate with and support the renowned Zhongshan Hospital of Fudan University, is poised to accelerate the commercialization of more scientific achievements, and with luck, will stand as a promising model for future business development. This as well as other strategic collaborations achieved onsite will facilitate the landing of high-quality applications and innovations in research and clinical segments. Illumina aims for its customer relationships to span not only the purchase of its products but also the codevelopment of new applications, localized manufacturing, and in-depth cooperation covering multiple market segments.
And CIIE wasn't the only party in town this month: Illumina also held its second annual NGS Summit on the penultimate day of the expo, where about 200 scholars, hospital executives, business partners, venture capitalists, nongovernmental organization leaders, and others gathered to talk and discover new opportunities to work together. New this year was a livestream of the event, which was joined by more than 40,000 online viewers.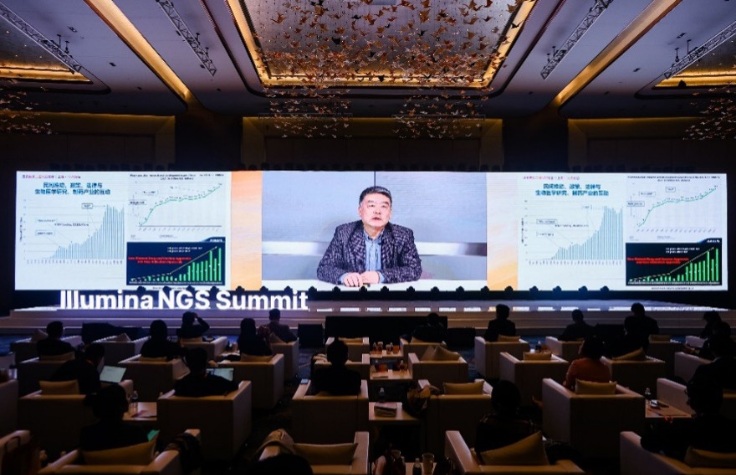 During a remote speech at the summit, Yu Jun, a professor at the Beijing Institute of Genomics, Chinese Academy of Sciences, laid out his vision this way: "In the future, NGS technology will not only be applied to sequencing the human genome, but also to multidirectional sequencing scenarios such as the transcriptome, tumor mutation, and gut microbiota. It is hoped that genomics will be more integrated with health care and make practical contributions to the development of society and human health."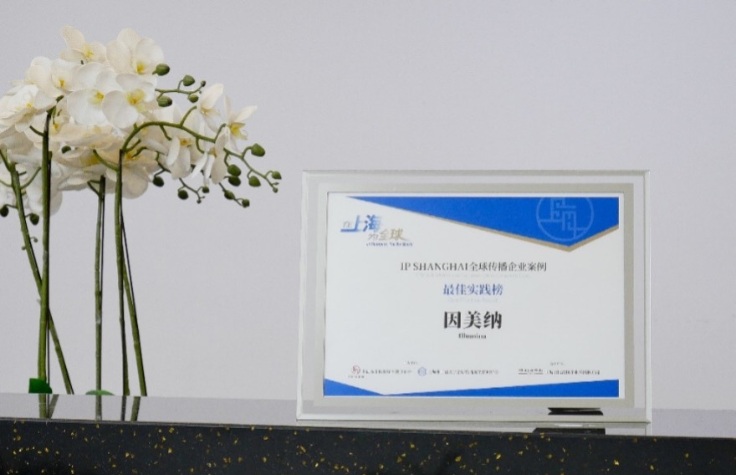 Illumina has taken its partners in China to a bigger stage for further collaborations and in-depth conversations, empowering the industry ecosystem to collectively create this brighter future. And its efforts have been appreciated by Chinese media—most recently as one of those recognized by IP Shanghai Global Communications Best Practices 2022. There is no clearer indication of the company's dedication to the Chinese genomics market than the opening of its first manufacturing site in the country this August, a milestone that will improve local production capabilities, enhance the regional supply chain, and further support industry development.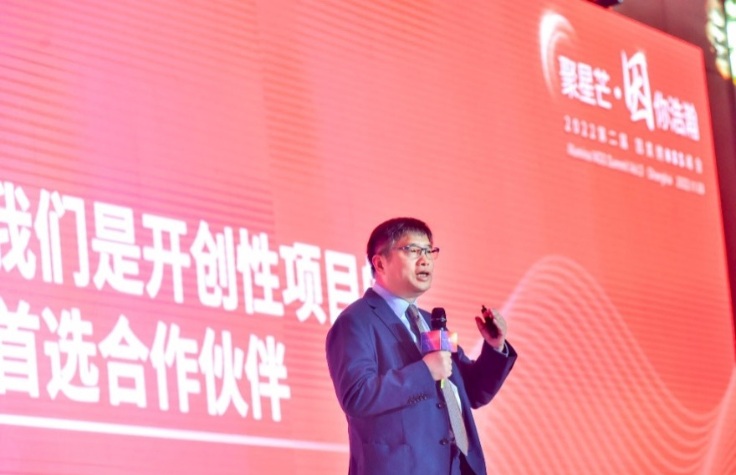 "Mankind's investigation into genomics has never come to an end, as DNA sequencing is playing a vital role when it comes to human health and the planet," said Li Qing, Illumina's senior vice president and general manager in Greater China. "In the future, the role of genomics will be pushed forward from 'sick care' to 'health care,' so as to improve human health in a broader way."
Admittedly, there's always more to know and much more to heal; but in China, genomics-driven research and therapy are accelerating to save lives—through prevention as well as treatment.