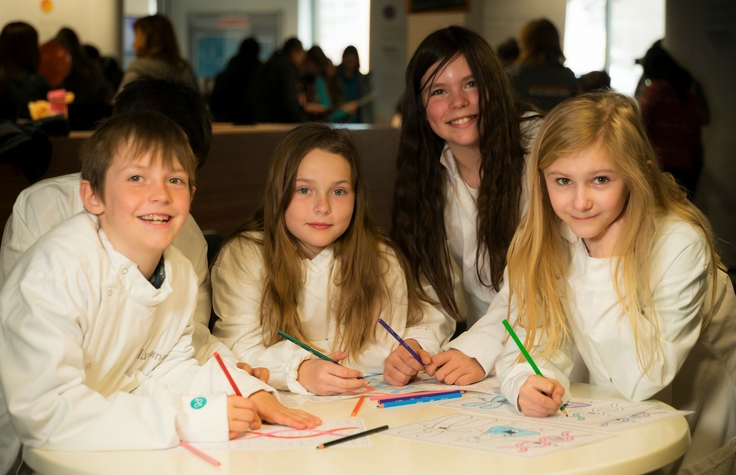 27 March 2018
The UK's biggest free science festival, the Cambridge Science Festival, wrapped up another successful two-week run with the Illumina Foundation supporting two events this year.
The festival attracts more than 30,000 visitors to more than 250 events. The Illumina Foundation was created to ensure that there are more opportunities to further genomics literacy, making for a perfect match for the festival's theme this year: Making Sense of the World.
Only a month ago, Genomics England marked the halfway milestone in the 100,000 Genome Project, by sequencing 50,000 human genomes. Still fresh from his appearance on BBC radio, Illumina's Vice President and Chief Scientist, David Bentley, was joined by Chief Scientist, Mark Caulfield, at Genomics England, to present to a packed auditorium on the sequencing project and how it is being used to determine the mutations that cause rare diseases and cancer, and how this promises to revolutionize the way that we practise medicine.
"These events really help us connect with our communities," said Illumina Associate Director, Stephen Rawlings. "We're now in our third year of sponsoring the Cambridge Science Festival, and the Illumina Foundation is passionate about helping families gain a better understating of genomics and the impact it will have on future healthcare."
The second event was an all-day "Hands-On Science" experience, aimed at families with a series of fun games and interactive activities for all ages. Our terrific volunteers think they have spotted more than a few budding scientists of the future who are now equipped with the knowledge of how we are unlocking the power of the genome.