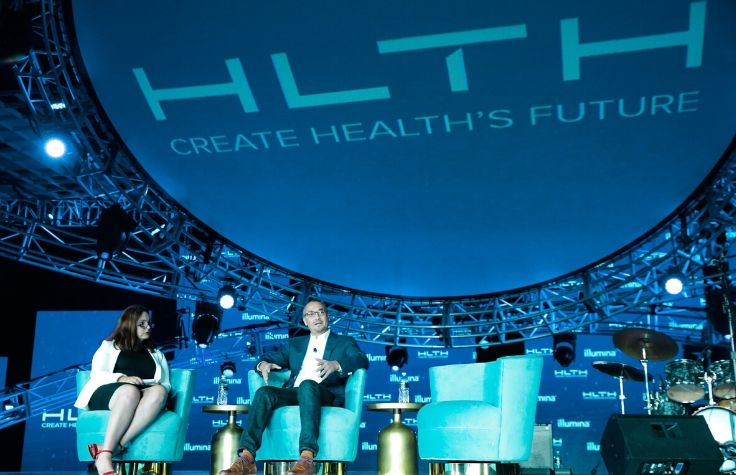 20 November 2019
We are relentlessly focused on moving all of the levers we can to get more widespread adoption of genomics.
Francis deSouza, Illumina's CEO, recently took the stage at
HLTH
in Las Vegas, NV with journalist
Sarah Richards
to discuss how genomics is changing the diagnosis and treatment of disease, and how it will soon become a standard part of how our health is managed. Their conversation delved into the need for broader genomics education for the public and physicians, Illumina's efforts to drive adoption through innovation and engagement across the healthcare ecosystem and making sure that the benefits of genomics are available to everyone.
*Image and video courtesy of HLTH