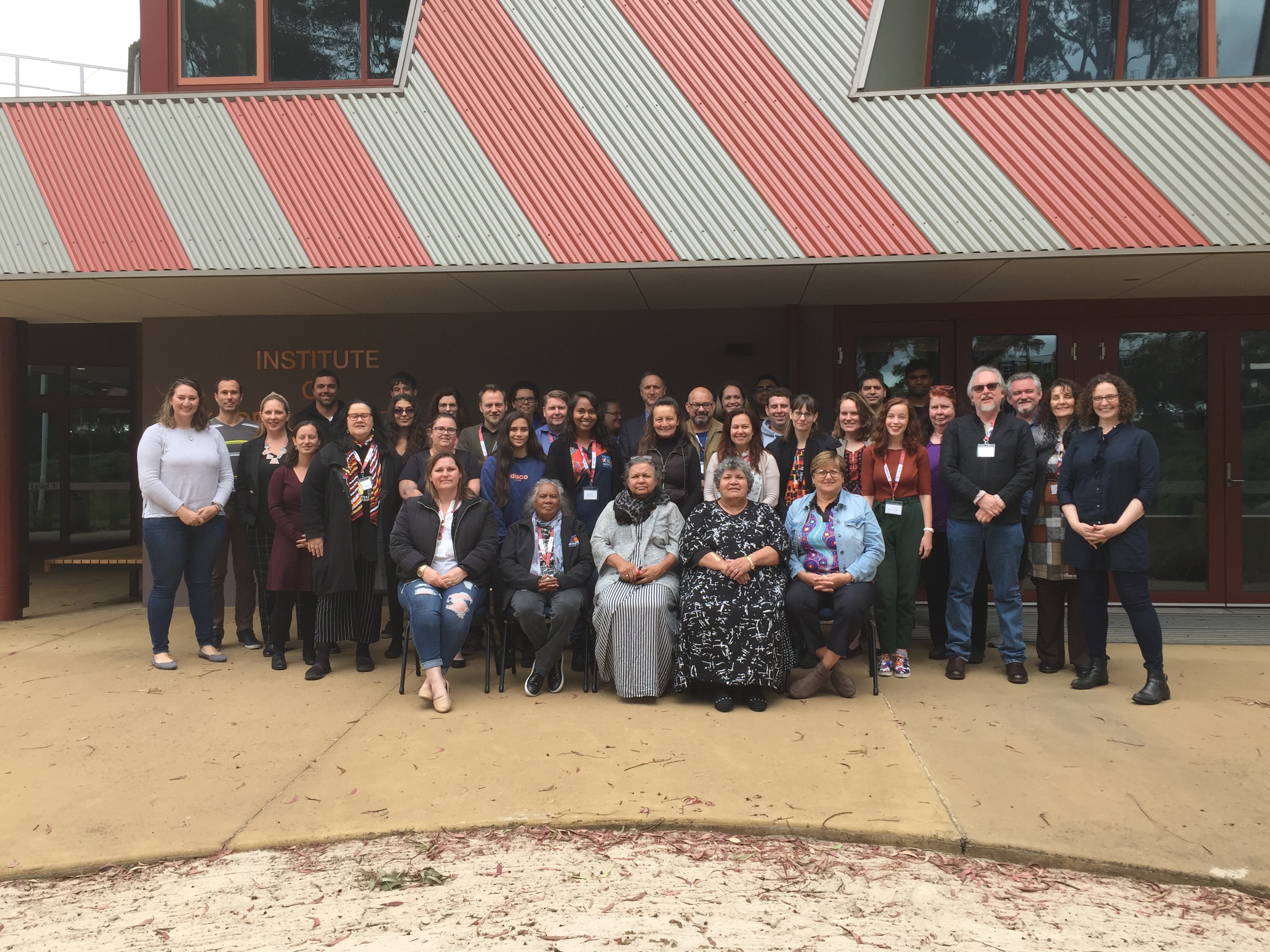 5 December 2019
The inaugural Summer Internship for Indigenous Peoples in Genomics (SING Australia) workshop took place recently at Deakin University's Waurn Ponds Campus in Geelong, Victoria, and brought together scholars specializing in indigenous knowledge, bioinformatics, anthropology, bioethics, legal studies, community engagement and clinical research to explore the impacts of genomics on Aboriginal and Torres Strait Islander communities.
The week-long collaborative program covered technical and laboratory skills in genomics as well as theory, ethical and social implications of genomic research, and the benefits and risks of genomics for indigenous peoples. Support for this workshop was provided by the Australian Research Council Centre of Excellence for Australian Biodiversity and Heritage (CABAH), with laboratory materials provided by Illumina and Qiagen.
We are immensely proud to help enable and grow the efforts of SING Australia, that will empower the indigenous researchers and professionals of tomorrow. The efforts of Deakin University are admirable and will help build an inclusive and collaborative network that positively shapes the future of genomics in Australia
This is the first program of its kind in Australia, building on a successful model started in the U.S. in 2008, and more recently introduced in Aotearoa/New Zealand and Canada. The SING Australia workshop for 2019 included 24 indigenous participants from around Australia, plus 20 mentors, nine of whom are indigenous.
SING Australia committee member Dr. Jacqueline Savard – an ethics lecturer and genomics researcher in Deakin's School of Medicine – said genomics was a powerful and rapidly advancing field of research that could be used to learn about health, history and the environment. "At present, there are few indigenous scientists and researchers working in genomics, but SING aims to change that," Dr. Savard said.
Fellow SING committee member Candice McKenzie, Academic Coordinator for Indigenous Medical Education at Deakin's School of Medicine, said SING aimed to develop a collaborative network that would grow the next generation of indigenous researchers and professionals to ensure that future genomic research was led by community members.
"We hope that attending SING will develop participants' confidence with the scientific and ethical issues relating to genomic research that concerns indigenous people and communities and empowers Aboriginal and Torres Strait Islander peoples to move the field of indigenous genomics in a positive direction," said McKenzie. "That could be through policy development, laboratory or clinical research, or engaging with wider bioethics and legal issues by centring and privileging an indigenous perspective."
"This event has facilitated the development of a growing network of scholars, set to bring an indigenous voice and leadership into the field of genomics," said Laura Weyrich, Associate Professor, SING Australia committee member and a senior researcher with the CABAH. "This inspiring week-long workshop brought indigenous researchers and academics from a range of disciplines together to learn from each other."
"We are immensely proud to help enable and grow the efforts of SING Australia, that will empower the indigenous researchers and professionals of tomorrow," said Gretchen Weightman, Vice President and General Manager for Asia Pacific and Japan at Illumina. "The efforts of Deakin University are admirable and will help build an inclusive and collaborative network that positively shapes the future of genomics in Australia."