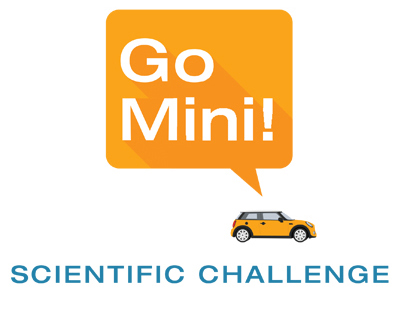 18 January 2016
The new Illumina MiniSeq Sequencing System is the company's smallest sequencing system to date. Easy to use and inexpensive to run, it's the ideal targeted sequencing solution for molecular biology laboratories, oncology translational researchers, and molecular pathologists. Laboratories that have not previously been able to bring next-generation sequencing (NGS) capabilities in-house, either because of cost, expertise, or sample volume, can now add sequencing workflows to enhance their research.
With a new scientific challenge program, announced today, Illumina will be making it even easier for a couple of lucky laboratories to own a MiniSeq. The grand prize winner will also receive an Illumina-branded MINI Cooper to aid in his or her research program.
"As the first Illumina NGS system available for less than $50,000, the MiniSeq Sequencing System makes trusted, accurate targeting sequencing technology available to virtually any laboratory. We expect to see laboratories in a range of disciplines use this system to greatly expand their research capacity. The scientific challenge program is designed to further the adoption of the MiniSeq, and showcase the power of genomics through the work of the scientific community," said Diane Lince, Associate Director, Product Marketing for Illumina.
Top program winners will receive:
Grand Prize – 2016 MINI Cooper, MiniSeq Sequencing System, and Reagents needed for three sequencing runs
2nd Place – MiniSeq Sequencing System, Reagents for three sequencing runs
3rd Place – Access to three sequencing runs facilitated by Illumina
The MiniSeq System is available with a number of integrated workflows and onboard data analysis tools making it a great NGS entry point for new adopters of sequencing technology. It's ideally suited for numerous disciplines including academic research, cancer, infectious disease, inherited disease, and reproductive health. Common applications with verified workflows include targeted expression profiling, miRNA discover, targeted causal variant screening, solid and hematological profiling, and germline screening.
Know a laboratory that could benefit from a MiniSeq? Winners of a bi-weekly social media contest will receive an iPad mini. To be entered to win, participants must tag a friend in the scientific community on Twitter or Instagram, and have that person submit a grant application.
MiniSeq Scientific Challenge applications are being collected until March 31, 2016 and will be judged by a panel of Illumina scientists on scientific merit, innovation, and fit with the MiniSeq System (and the MINI Cooper vehicle for the grand prize). Winners will be announced at the American Association for Cancer Research (AACR) annual meeting in New Orleans, Louisiana. For complete program details, or to apply, visit the scientific challenge program page.
iPad mini is a trademark of Apple Inc. MINI and MINI Cooper are trademarks of MINI USA, a division of BMW North America LLC. Illumina is not sponsored by, related to, or affiliated with Apple Inc. or MINI USA.