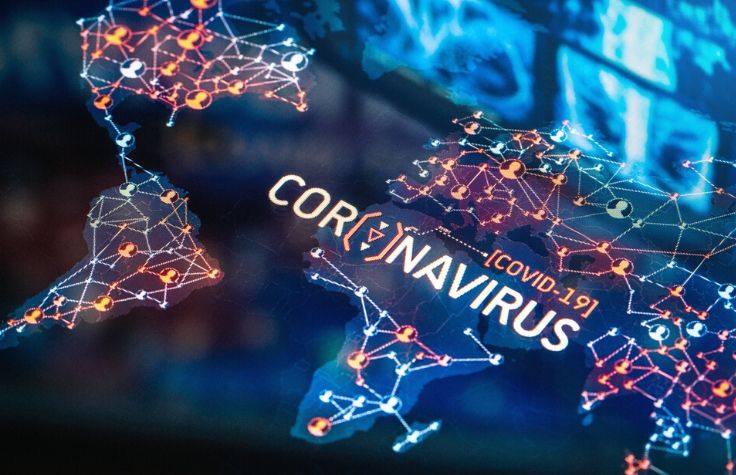 9 July 2020
As scientists seek to address the COVID-19 pandemic, the study of the human host response to SARS-CoV-2 plays a critical role. Today, Illumina released a new collaborative environment for studying COVID-19 host response, leveraging BaseSpace Correlation Engine (BSCE). The resource provides an environment for COVID-19 researchers to put their results into context, accelerating discoveries and enabling hypothesis validation around important pathways, biomarkers and potential drug candidate leads, to help address the COVID-19 crisis. Illumina is making this resource available at no cost to provide the COVID-19 global research community the opportunity to evaluate BSCE in support of efforts to combat the pandemic.
The environment contains the full suite of BSCE tools, combined with several pre-processed data sets from coronavirus animal model systems, as well as recently released human SARS-CoV-2 data. Additional relevant scientific data will be provided into the resource as it becomes available. Although sharing data is not a requirement, researchers are encouraged to submit datasets for addition to the community resource, or highlight public datasets that they believe should be added to advance the cause of understanding SARS-CoV-2 host response.
"As a non-bioinformatician scientist, it was a huge undertaking to search for and make sense of the sea of published data relevant to my research. Correlation Engine has made this process clear and straightforward. It has now become part of my preferred analysis pipeline. I look forward to what I can discover with my data and the published data from other researchers, extending my ability to ask novel questions based on a solid foundation," shared Enrique Torchia, Assistant Professor of Dermatology, the Gates Center for Regenerative Medicine, University of Colorado.
The platform supports results generated from Illumina's sequencing and array platforms, as well as complementary data from other experimental methodologies. A variety of datasets can be imported into the BSCE system for correlation analysis, including gene expression, methylation, GWAS, protein interaction and more.
The resource will be made available free-of-charge for six months to SARS-CoV-2 researchers, here. Researchers are encouraged to apply for access by contacting Illumina, here.
Video tutorials
To see examples of how BSCE may be leveraged to better understand SARS-CoV-2 host response, interested researchers can review a series of videos created by BSCE users Mike Edwards, Ph.D., Enrique Torchia, Ph.D., and collaborators, here. Data developed in these videos has been made available in the resource.
BaseSpace Correlation Engine goes beyond simple text mining for pathways and allows me to compare my system to actual experimental results from thousands of curated studies in their repository. I can use it to find drugs or compounds that impact my genes of interest in the Pharmaco Atlas, look for similar phenotypes in the Disease Atlas or even generate my own datasets on the fly using the Meta-Analysis function. It has become an indispensable tool in my bioinformatics arsenal that is well appreciated by my collaborators and clients.
For Research Use Only. Not for use in diagnostic procedures.