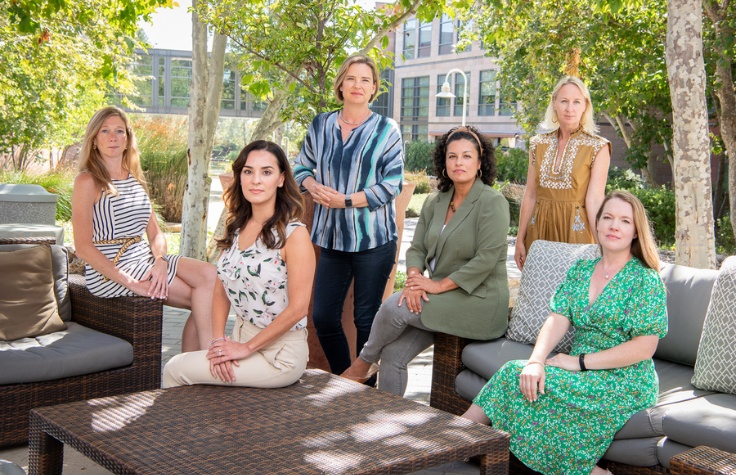 25 September 2023
When Preeti Gupta was diagnosed with ovarian cancer in 2017, she began chemotherapy immediately after surgery. She did not have any genetic testing, other than for BRCA1/2, until 2019, after her cancer had come back. "I'm a physician and I did not know that ovarian cancer patients could test for so many genes and biomarkers—and the doctors didn't say anything," she recalls. She was given the standard-of-care treatment that is offered to every ovarian cancer patient.
Gupta began looking into clinical trials to reduce the odds of another recurrence. "Finding the right clinical trial is so hard that I have cried trying to figure out what to do," she says. In June of this year, with her fourth recurrence, she became platinum-resistant and went in search for a clinical trial on clinicaltrials.gov. Gupta's search results gave her 50 trials. Now what do I do? she thought. Contact each one? The Clearity Foundation, a nonprofit organization dedicated to improving survival and quality of life for people with ovarian cancer, was able to guide her. "Clearity is a big help. Everybody should go to Clearity first."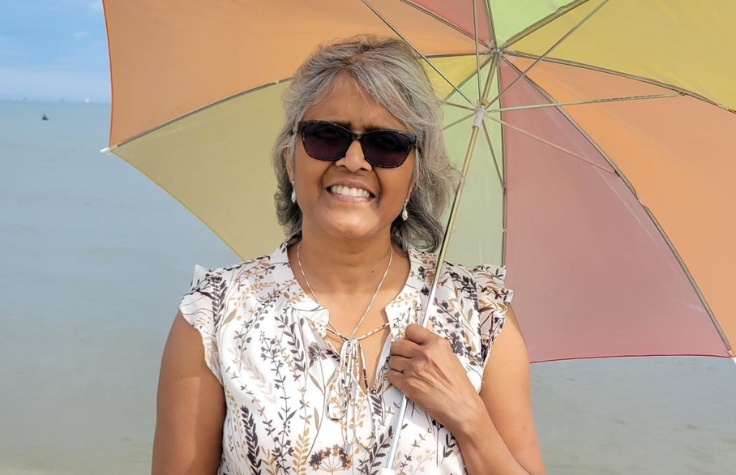 It is not universally known that, no matter what kind of cancer a person may have, testing that person's genetics (known as germline testing) and the genetics of their tumor (or tumor profiling) could change the course of their cancer journey. If a patient were to do molecular testing, for example, they could be matched with a clinical trial or life-extending targeted therapy.
Unfortunately, Gupta's story is not uncommon. And the lack of education about and access to testing is even greater in underserved communities.
This month, Illumina and the Clearity Foundation are launching an innovative program to address inequities in education, information, and access to molecular testing and clinical trials. Its mission is to actively learn about the experiences of Latin American and Black American people diagnosed with ovarian cancer, to increase access to the highest attainable personalized care available, and to support patients' agency to achieve improved cancer experiences. The pilot program will begin in the San Diego area, where both Illumina and Clearity are headquartered, with the intent to develop a model that can be expanded nationally.
An estimated 19,710 people in the US will be diagnosed with ovarian cancer this year, according to the National Cancer Institute's Surveillance, Epidemiology, and End Results Program. Because ovarian cancer symptoms such as bloating or abdominal pain could indicate a variety of things unrelated to cancer, it often goes undetected. In fact, less than a quarter of women with ovarian cancer are diagnosed at Stage 1, when cancer is limited to one or both ovaries or the fallopian tubes. Most patients learn of their condition only after the cancer has spread beyond the ovaries or fallopian tubes, making the disease difficult to treat and manage.
Patients who have their tumor tissue removed and sequenced can receive information about their cancer on a molecular level. This testing, sometimes called comprehensive genomic profiling, can examine 500 or more cancer-causing genes and other biomarkers. The resulting genomic data can help match a patient with a targeted therapy or clinical trial.
Unfortunately, many patients, especially those in underserved communities, aren't offered molecular testing nearly as often as they should. A collaborative study across 15 institutions including the Stanford Cancer Institute and the University of Michigan found that germline, or hereditary, cancer testing is underutilized no matter the cancer type, consistently falling short of recommended guidelines. Funded by the US National Institutes of Health and Centers for Disease Control and Prevention, the study determined that out of 1.3 million cancer patients, Black and Hispanic patient groups were nearly half as likely to receive testing (58% and 62%, respectively) compared to non-Hispanic White patients. The study authors concluded that "racial/ethnic disparities in testing use and clarity of test results persisted over time. These gaps are priorities for intervention."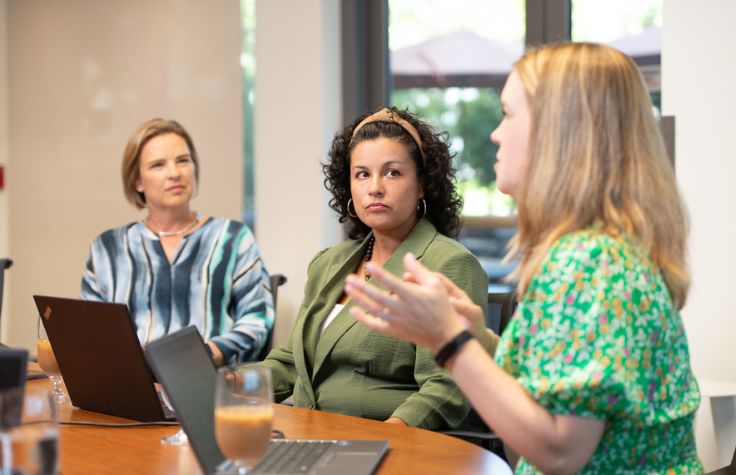 Increasing DEI in health care and research
Genomic data also fuels critical oncology research and drug development—but the data must reflect the diversity across our communities. Non-European populations are underrepresented in the body of existing genomic data: 78% of the data in the public Genome-Wide Association Study (GWAS) Catalog comes from individuals of European descent. This limits our knowledge of disease and the potential for precision medicine.
Illumina, Clearity, and future partners will train volunteers and work with community hospitals, clinics, and cancer support groups to deliver information about molecular testing, treatment, and clinical trial options.

"Through a combination of science and compassion, we focus on providing information and support that makes a real difference to patients, families, and caregivers," says Hillary Theakston, executive director of the Clearity Foundation.
Established 15 years ago by scientist and cancer survivor Laura K. Shawver, PhD, the Clearity Foundation helps women identify the best diagnostic testing, shares up-to-date information on treatment options, and guides patients toward any appropriate clinical trials. Clearity's ovarian cancer counseling program, Steps Through OC, offers professional emotional support and resources for patients and caregivers with up to 10 sessions over six months. Patients, their families, and caregivers can also get referrals and other resources. All of Clearity's services are offered at no cost.
To learn more, visit the Clearity Foundation.