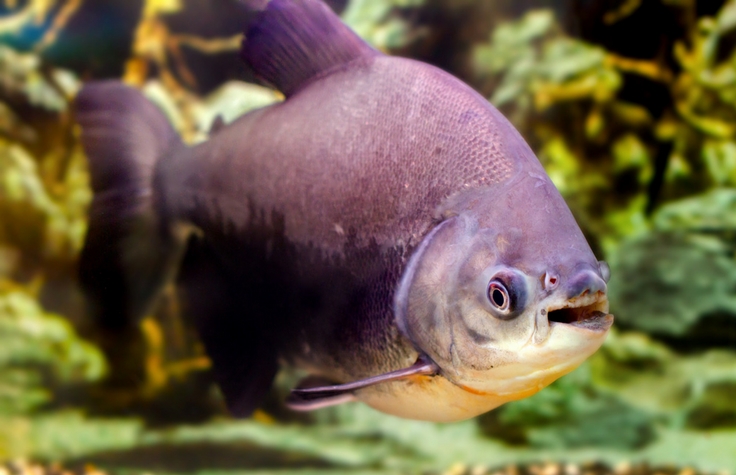 8 February 2018
The 2018 winner of the Illumina Agricultural Greater Good Initiative Grant is Gabriela "Vanina" Villanova, Ph.D., a National Scientific and Technical Research Council (CONICET) researcher at the National University of Rosario's Aquatic Biotechnology Laboratory in Santa Fe, Argentina. Dr. Villanova and her team will utilize sequencing capacity to develop high-quality de novo whole genome assembly and a high-density single nucleotied polymorphism-based linkage genetic map for pacú, a commercially important South American freshwater fish and culinary favorite.
Aquaculture is arguably the fastest growing sector of food production where farming is meeting the demand of protein requirements for a growing population [1]. The voracity for wild caught seafood has reached an inflection point whereby most species do not have enough time to reproduce quickly enough to meet fishing demand. Aquaculture fills this gap, and today accounts for 50 percent of the world's seafood production [2].
Supporting pacú aquaculture development will help produce high-quality food in a more sustainable way. "This project is the starting point for the development of new technologies transferable to producers, providing a more accessible product, and thus stimulating the consumption of freshwater fish, without detriment to natural resources," said Dr. Villanova.
At its full potential, a developed aquaculture system helps communities prosper by improving livelihoods via increased income and access to nutrient-rich seafood.
"Dr. Villanova has a proven track record of strong scientific success and powerful partnerships within her community," said Ryan Rapp, Associate Director for Agrigenomics at Illumina. "We support her overarching goal to maximize sustainable production of pacú among small stakeholder farmers—often females growing for their families and communities—and to improve the local economy."
By targeting the building of genetic tools for pacú, this project represents a measurable opportunity to contribute to the mission of aquaculture. Building these vital tools enables the growth of pacú breeding tools, therefore supporting small stakeholder fish farming access to brood stock with a combination of traits such as faster growth (shorter time to market size) and disease resistance. The development of genomic resources enables breeding programs, as well as supports better management applications.
"Winning this award will help us to develop genomic resources in pacú using next-generation sequencing," adds Dr. Villanova. "The Agriculture Greater Good Initiative will help us further unravel the genetic characteristics of the pacú and support our efforts to develop modern breeding tools for the most important aquaculture fish in our region."
Since 2011, the Agricultural Greater Good Initiative has awarded grants of Illumina products to researchers using Illumina technology to tackle diverse genomics-oriented projects aimed at alleviating global hunger, malnutrition and poverty in developing countries. Supported research projects have spanned the globe and the spectrum of scientific discovery improving studies of agriculturally important plants and animals that are commonly consumed by food insecure populations.
Applications for the 2019 Agricultural Greater Good Initiative grants are currently being accepted. The deadline for 2019 applications is December 7, 2018.
Apply here.