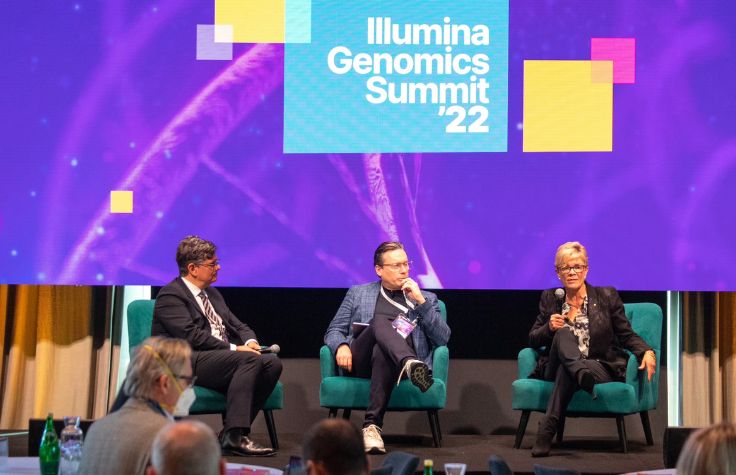 22 June 2022
This March, Australia launched the Precision Oncology Screening Platform Enabling Clinical Trials (PrOSPeCT), which will sequence the genomes of more than 20,000 cancer patients, many with rare and challenging tumors. The $185 million AUD (about $127 million USD) project will unite Australian federal and state governments, hospitals, research organizations, and biopharma companies to direct patients to targeted therapies and clinical trials and advance promising new treatments.
"PrOSPeCT is a molecular screening and therapeutics program, linking the major cancer centers in every state and territory to reach all Australians," says David Thomas, PhD, FRACP, a cancer researcher at the Garvan Institute of Medical Research and CEO of the Australian Genomic Cancer Medicine Centre (Omico), the nonprofit that oversees PrOSPeCT. "Through this program, we can help thousands of patients who otherwise might not have access to genomic screening."
Uniting Australia
Built on a previous study of more than 5,000 patients led by Thomas, this expanded tumor profiling campaign will characterize the genetic variations in each patient's tumor and match them with the appropriate target therapies, whether those therapies are in common use or a clinical trial. PrOSPeCT will decrease screening costs for patients and industry partners, and potentially accelerate clinical trials.
One of PrOSPeCT's major goals is to create economies of scale. Omico will conduct the screening and share the data with multiple companies, and because the organization has access to major cancer hospitals throughout Australia, it can more efficiently find patients who meet trial criteria.
"If a company wants to run a trial for a biomarker, typically it goes to a particular cancer hospital, which may see three or four of those patients in a year," Thomas says. "We screen from the entire country, which means we can find 40 or 50 patients."
This is an enormous benefit to drug companies—instead of running 10 sites to find patients, they can run one site and Omico can refer participants from across the country—but it's even more beneficial for patients. In the earlier study, many participants had challenging cancers and were referred to Omico because they had so few options.
"Out of the 5,200 patients we've had in the program, almost 20% were sarcoma patients, which is a 20-fold increase over sarcoma incidence in the cancer population at large," Thomas says. "We also had a disproportionate number of pancreas, lung, and brain cancer patients. We picked up many patients who had nowhere else to go for genomic profiling or clinical trials."
The Illumina Genomics Summit
Illumina is one of more than a dozen companies supporting PrOSPeCT, by providing $1.5 million plus ongoing technical support, particularly in data storage and fast analytics.
"Having Illumina as one of our industry partners has been a very important source of both technology and investment to help this ecosystem succeed," Thomas says. "We have early access to some of Illumina's emerging technologies, which we can then bring to patients, develop evidence for the value proposition, and ultimately implement in the clinic."
Thomas was a guest speaker at the Illumina Genomics Summit on June 21 in Melbourne, where he discussed how genomics is having a profound influence on medicine.
"I gave examples of how the approach we've taken over the past 10 years has impacted patients, extending survival," Thomas says. "I also discussed what we've learned about cancer treatments and how to plan for the future. The way we are implementing the science in the PrOSPeCT ecosystem is one example of how we can improve outcomes for cancer patients in the longer term."