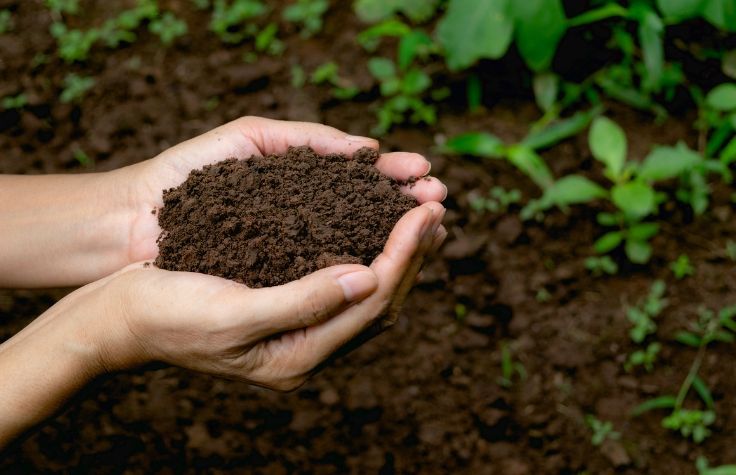 21 June 2019
In a single gram of healthy soil there are millions of organisms including earthworms, nematodes, mites, insects, fungi, bacteria and actinomycetes.* The soil microbiome represents a highly diverse, complex microbial community that contributes to many aspects of human, animal and environmental health.
This week at the 2019 American Society for Microbiology meeting in San Francisco, CA Illumina, Inc. and PerkinElmer, Inc. expanded their joint metagenomics efforts. The companies' automated metagenomic sequencing workflow, which is also used to perform studies on the human microbiota in stool samples, now enables researchers the ability to characterize soil metagenomic populations more accurately.
The ability to survey soil samples enhances our understanding of soil's dynamic functions, such as its response to climate change events or influence on agricultural development. However, the biodiversity of soil microbial communities, along with the presence of various PCR (polymerase chain reaction) and library preparation inhibitors, make unbiased extraction of high-quality DNA for next-generation sequencing (NGS) challenging for soil metagenomic studies.
Metagenomics is the study of the metagenome, which is the collective genome of microorganisms from an environmental sample. This provides information on the microbial diversity and ecology of a given environment. Metagenomics shotgun sequencing offers an unbiased alternative to amplicon-based approaches to assess the composition of culture-free microbial communities and predict functional profiles.
"External factors such as land management, crop rotation, use of pesticides and fertilizers, temperature, and pH, can all impact the microbial communities in soil. Understanding and characterizing soil metagenomic populations can enable regulation of plant performance," said Masoud Toloue, Vice President of Applied Genomics at PerkinElmer. "Together with Illumina, we've developed one of the first fully automated soil sample preparation, sequencing and analysis workflows specifically designed to drive insights into changes in microbiome environments."
The co-developed workflow isolates pure DNA from soil samples to detect a diverse spectrum of organisms, including bacteria, fungi and viruses. Soil genomic DNA is extracted with PerkinElmer's chemagic™ 360 instrument, followed by library preparation using Illumina DNA Prep (formerly Nextera™ DNA Flex Library Prep Kit). It is then sequenced on Illumina's NextSeq™ 550 platform and data is analyzed using software apps on Illumina's BaseSpace Sequence Hub. This comprehensive end-to-end workflow helps generate high quality data for species identification and functional profiling.
"Because of limitations with traditional workflows and the fact that about 10 percent of microorganisms are culturable, the microbial composition of soil has remained somewhat mysterious," said Kevin Meldrum, Vice President of Product Management at Illumina. "Due to the abundance of species that do not have reference genomes, it is difficult to detect these species with current available databases and tools, making it challenging to understand the full functional potential of each microbial population and the significant impacts they have to both human and environmental health. As such, we are excited to be collaborating with PerkinElmer to deliver this comprehensive workflow and together we're continuing to assess tools that help researchers study microbial communities more closely."