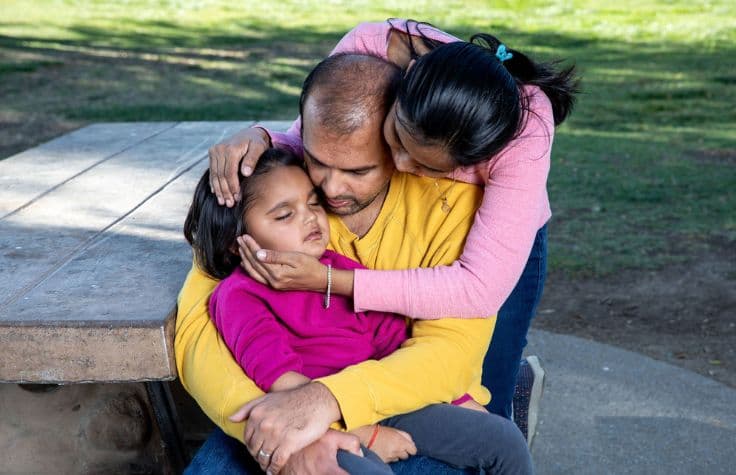 31 October 2022
San Francisco Bay Area residents Jainu and Shruti Jogani had their newborn daughter, Reyna, at home for nearly three weeks when they noticed her exhibiting seizure-like symptoms—episodes so quick they weren't able to capture them on video. Standard blood work, MRI scans, and EKGs all came back normal, except for a gene panel for epilepsy. In addition, symptoms such as weaker vision persisted, and the parents braced themselves for the worst.
When Reyna's genetic sequencing results revealed a CDKL5 deficiency around her three-month birthday, Jainu and Shruti began to understand the challenging journey that awaited their family. They opted for whole-genome sequencing, to better understand the extent of the mutation, and perhaps help with research-based treatment options like Antisense Oligonucleotides (ASO). The rare disorder, caused by mutations in its namesake gene, affects one in 40,000 to 60,000 newborns—and, curiously, about 90 percent of those diagnosed are girls.
At a meetup for families affected by rare diseases, Jainu met Onno Faber and Omid Karkouti, co-founders of Rarebase, a precision medicine company dedicated to discovering therapeutic opportunities for people living with rare genetic diseases. This introduction led Rarebase to partner with the nonprofit organization Hope4Harper, which supports research for children affected by CDKL5 deficiency disorder.
The disorder—characterized by seizures and developmental delays that begin in infancy—is now one of the rare genetic diseases in Rarebase's research portfolio. Rarebase, also located in the San Francisco Bay Area, was founded to develop a more scalable approach to drug discovery for the medically underserved rare disease community. The lab currently employs seven researchers and two engineers, led by Chris Moxham, PhD, a drug hunter with expertise in clinical-stage drug development for rare diseases.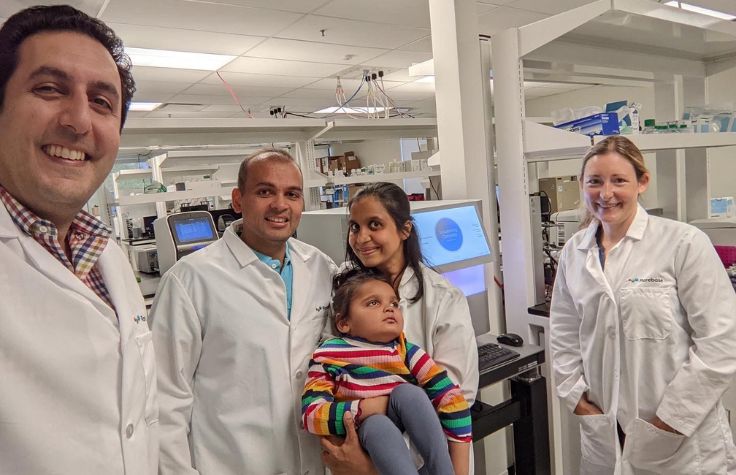 The big-data revolution in biomedical research has enabled Rarebase to address the gap in rare disease drug discovery in a novel way: by studying thousands of rare genetic diseases within a single research platform, which Rarebase has named Function™. Using this data, the team can map precision medicine opportunities for individual diseases and assess the rare genetic disease space at large.
Function identifies drug candidates that could target the root-cause biology of rare genetic diseases. By targeting these root causes, the company aims to "rebalance dysregulated gene expression" while addressing multiple symptoms for each disease—and ultimately to accelerate discoveries across the entire landscape of genetically defined rare diseases.
"Using our Function research platform, we're looking for matches between the effects of approximately 2,700 FDA-approved drugs and the underlying biology of each disease," Faber says. To conduct the drug screens that inform Function, Rarebase researchers use the Illumina NovaSeq™ 6000 and NextSeq™ 2000 to perform gene-expression readouts. Next-generation RNA sequencing enables the Rarebase team to take a systems-level view of the underlying biology of each rare genetic disease, including CDKL5 deficiency disorder. They expect that this level of detail will refine drug predictions across the board. "We're working to expand our data set to cover more therapeutic areas by performing screens in additional cell types and developing methods to extrapolate from our current data set."
About Reyna's condition, he explains: "So far, we've identified several promising drug candidates that can alter CDKL5 gene expression. These candidates require additional evaluation, so the next step is to test these compounds in cell models that contain CDKL5 genetic variants."
Rarebase involves patients and families at every stage of their research. They partner with families like Reyna's so the patient community can identify therapeutic opportunities for their loved ones early on. To date, the Rarebase team has completed initial screening of nearly 4,000 compounds—more than half of which are FDA-approved—and identified preliminary drug-repurposing candidates for the 27 patient groups they're currently working with.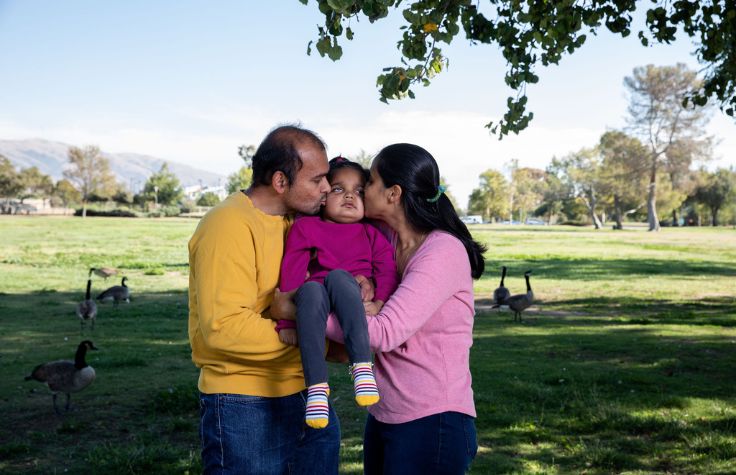 Reyna is now four years old, and Jainu says that understanding her CDKL5 mutation helped them better approach precision medicine and their available options: "We aspire big for our Reyna. People think we are crazy—but we want her to lead an independent life, go to school, college, start a family, and live the life she wants to. It is going to be challenging, but with medical advances, we don't think it is impossible."
Jainu and Shruti founded CDKL5 South Asia, an NGO focused on raising awareness in that region, where CDKL5 deficiency disorder is three times more likely than in the United States—but where genetic testing is less accessible. They're helping hospitals differentiate between it and Rett syndrome, a disorder with similar features; advocating pharma companies to conduct trials of potential therapeutic drugs; and working to counteract the stigma associated with such rare, debilitating conditions, so children can have the best quality of life.
Jainu is also the chairperson of the CDKL5 Alliance, composed of groups in 35 countries that are working toward equity in treatment options for children with the disorder.
Faber says that Rarebase has made significant progress in the two years since it was founded: "By applying cutting-edge drug hunting technology at scale, we are changing the way that potential therapeutic candidates are discovered and developed for rare genetic diseases— and we are very excited about the future."