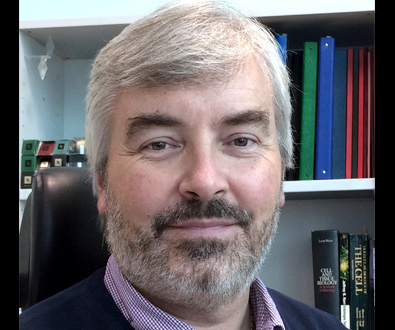 17 November 2015
Colorectal cancer is the fourth leading cause of cancer-related deaths in the world and by 2035, an estimated 2.4 million cases will be diagnosed annually worldwide. To date, researchers have struggled to understand why some individuals develop the disease despite therapeutic intervention.
Dr. Enzo Medico, an associate professor at the University of Torino School of Medicine in Italy is working to change the colorectal cancer diagnostic paradigm. Dr. Medico leads an oncogenomics laboratory at the Candiolo Cancer Institute and is using Illumina's arrays and the NextSeq® 500 system for the integrative genomic and molecular analysis of tumor samples. Dr. Medico believes in the value of patient-derived xenografts and that subtyping could aid in colorectal cancer treatment. His research is just one example of how integrative genomic techniques are transforming the way we study and treat various cancers.
For more on Dr. Medico's research click here.