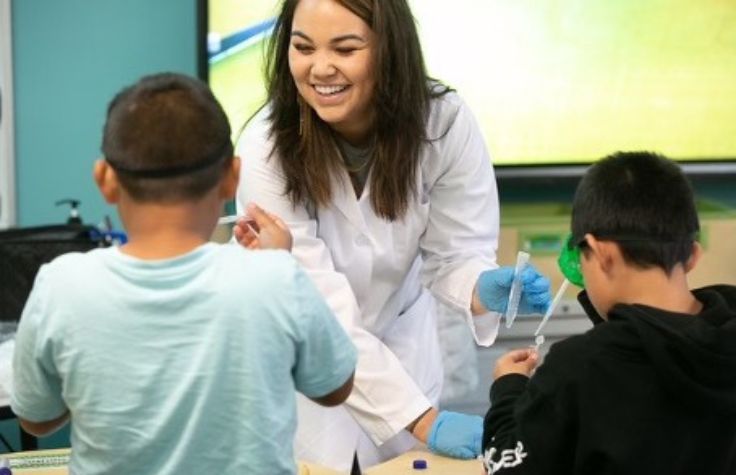 7 June 2022
In 2003, the U.S. Senate and House of Representatives declared April 25 "DNA Day" to celebrate the completion of the Human Genome Project and the 50th anniversary of the discovery of the double helix structure of DNA.
In recognition of DNA Day, Illumina launched the The Future is Bright campaign in 2021 to celebrate the discovery and possibilities of DNA by inspiring and empowering students, educators, and the public to learn more about genetics and genomics. The month-long initiative leverages the expertise of Illumina employees to help students explore the diversity of STEM careers, increase genomic curiosity, and inspire the next generation of genomic leaders.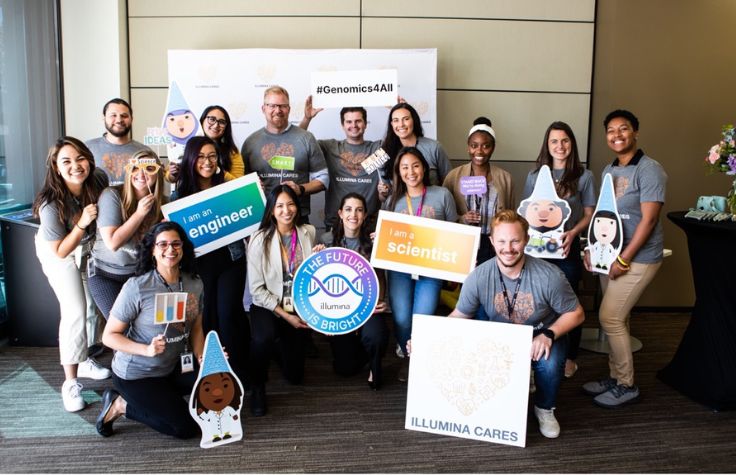 Empowering our communities is one of Illumina's key corporate social responsibility (CSR) focus areas. By investing in our communities and collectively leveraging our skills, passion, time, and resources, we believe we can make a meaningful contribution to creating a more equitable and sustainable future. An important element of our community engagement is to nurture a diverse and inclusive STEM workforce for the future. The Future is Bright is one of our many initiatives to fulfill this aim.
"As a teacher at a Title I school with low-income and underrepresented students, I witnessed my students become empowered and inspired by connecting with professionals who mirrored their own background, culture and unfolding story," says Darci Kimball, biotechnology and human anatomy & physiology honors teacher at Castle Park High School in Chula Vista, California. "We are endlessly grateful to the volunteers who generously shared their time and their insights into careers and genomics, as well as their personal journeys."
During the second annual The Future is Bright campaign, we reached more than 90,000 learners across six countries and every U.S. state, far exceeding our goal of 50,000 students. Illumina hosted worldwide events with in-person and virtual options throughout the month of April. This helped increase our reach as well as encourage employee participation while offering flexibility to educators.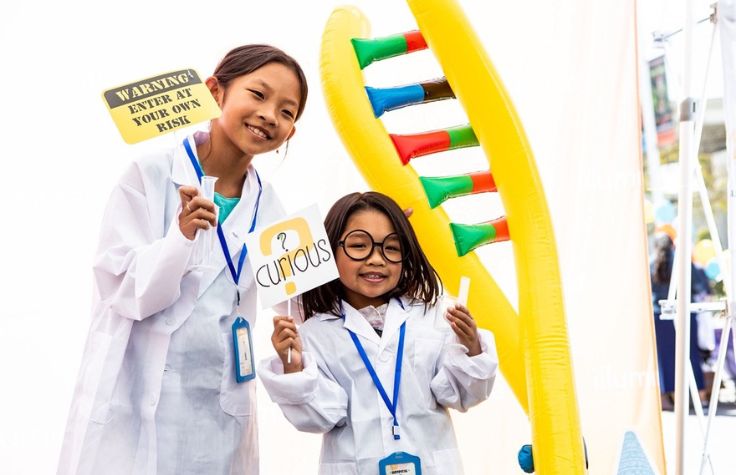 This year's activation opportunities included community STEM block parties, virtual and in-person classroom visits, hands-on experiments, career panels, a STEM symposium, and the implementation of a genomic curriculum through
DNA Decoded.
The Future is Bright 2022 Highlights
90,000+ learners across six countries and every U.S. state
1,600+ community partners and schools
130+ events
2,230 donated strawberry DNA extraction kits
53% of U.S. classrooms were Title 1 schools or schools in which children from low-income families make up at least 40% of enrollment
1,500+ employee volunteer hours
Illumina is committed to equitable access to STEM education. That means empowering students to envision themselves as future scientists, innovators, and trailblazers. Our hope is that by connecting students with professionals who look like them and come from various backgrounds, they can feel encouraged to pursue diverse careers in STEM.
Since 2019, we have connected with more than 900,000 learners around the world. Our goal is to reach five million STEM learners by 2030. These efforts are linked to supporting diversity in STEM fields while engaging our employees in their communities.
Illumina's STEM goals include engaging employees to inspire the next generation to usher in an era of personalized medicine; developing tools for educators; creating an educational community; inspiring community partners and educators; and removing barriers to ensure equitable access to STEM careers. We do this with a blend of direct programming, support for nonprofit partners, and employee engagement activities.
To learn more about The Future is Bright and DNA Day, visit DNADay.org.